PIZZA SPICE GRILLED CHEESE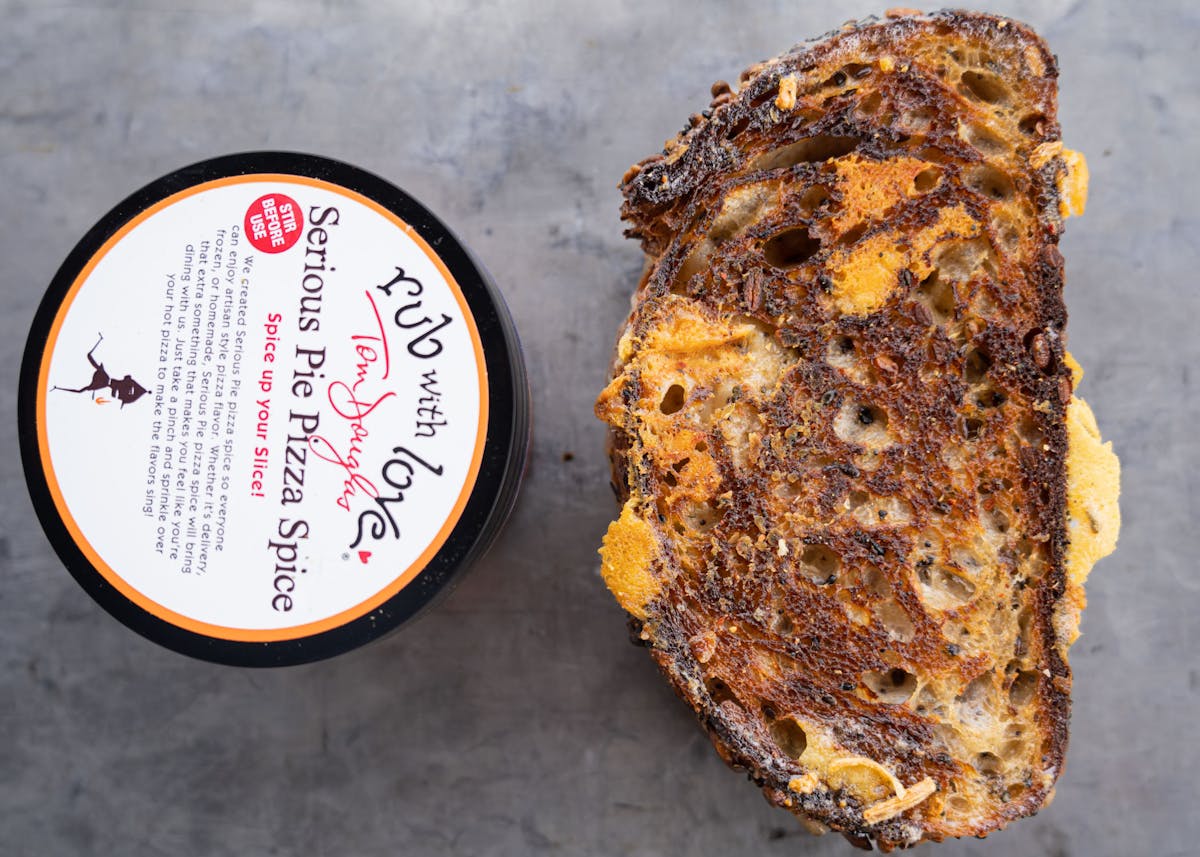 A Tom Douglas® Recipe
INGREDIENTS
4 slices of rustic and hearty bread
4 tablespoons butter, softened, divided
1 cup shredded Tillamook cheddar cheese
DIRECTIONS
In crust we trust! Grilled cheese is all about the crust! When selecting a bread, choose a hearty and rustic bread
Spread 1 tablespoon of softened butter on one side of each slice of bread and butter it up!
With the butter side down, top each slice of bread with about 1/2 cup of shredded cheese and evenly sprinkle 1/2 tablespoon of Rub with Love Serious Pie Pizza Spice, then top with the other piece of buttered bread
In a preheated skillet over medium heat, add the sandwich butter side down.
Cook until bread is golden, and cheese is starting to melt.
Flip over and cook until cheese is melty, and the crust is golden brown.
Repeat for the second sandwich, wiping the skillet clean if necessary.
Slice grilled cheese sandwich diagonally and serve!