Main content starts here, tab to start navigating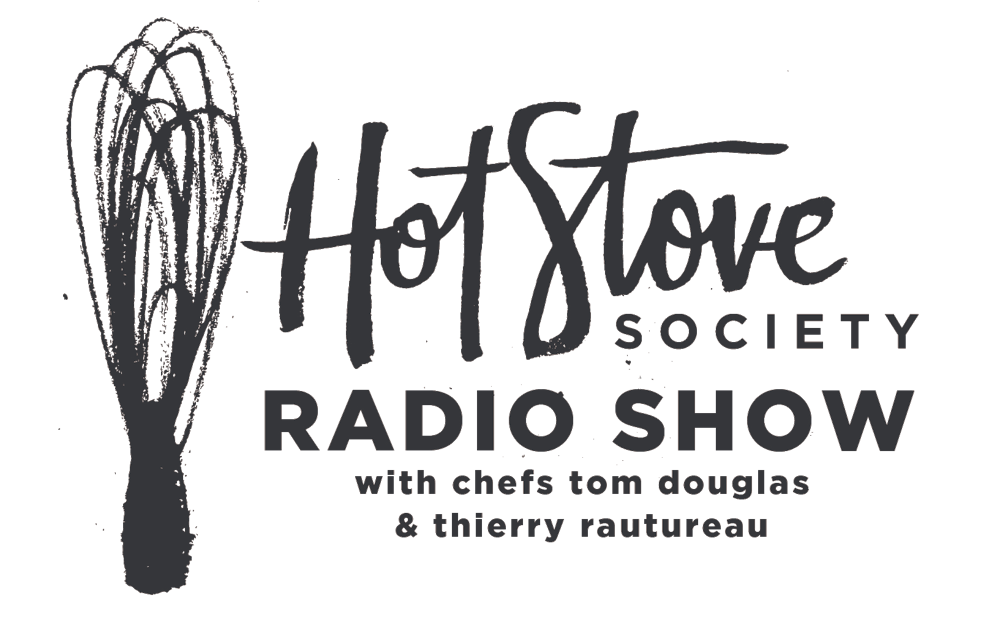 Join two of Seattle's favorite chefs for fun and feisty conversations about all things food, beverage, trends, and hot topics. Longtime friends and culinary colleagues, Tom Douglas and Thierry Rautureau share their thoughts on subjects that range from recipes to ingredients to food producers they admire. Listener questions are encouraged and often spark a whole new thread of conversation. The contrast of Tom's self-taught, East Coast upbringing with Thierry's classic French heritage provides 2 distinct approaches and lively dialogue. Each episode includes a guest appearance from the local food scene or an in-house chef from one of their restaurants. A very popular and hilarious segment every week is the Rub with Love Food Trivia. Tom and Thierry compete with each other and the weekly guest for a winner chosen from the listeners.
Watch the show on our YouTube channel to view the taping of the show or watch past episodes with Tom and Thierry. Watch and Subscribe to our channel below.
The show takes its name from the cooking school where it is recorded, Hot Stove Society. The school is open to the public and offers classes for all levels of good food enthusiasts. Guests are welcome to attend the show taping and tickets are on sale here. The show is taped from 9 am – 11 am on Friday mornings in Hot Stove Society located on the 2nd floor of Hotel Andra.
KIRO 97.3 FM broadcasts the show on Saturdays and Sundays at 4 pm. The show is also available on Apple podcasts. We hope you will tune in.
Hosted by: Thierry Rautureau and Tom Douglas
Produced by: Pamela Hinckley, Sean McFadyen, and Sean Detore.
To chat with our producer, or to get in touch, drop us a line below.