CHICKEN MANGO MEATBALLS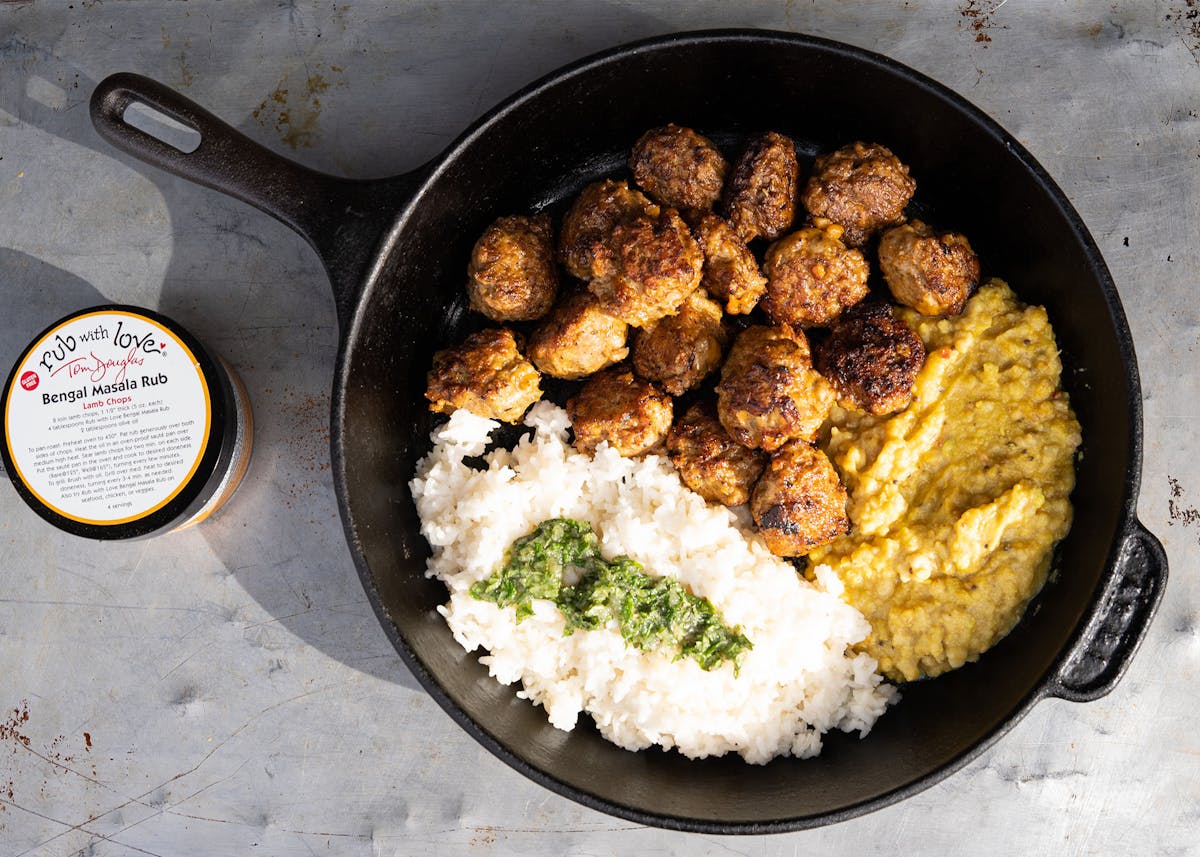 A Tom Douglas® Recipe
INGREDIENTS
1 pound ground chicken (dark meat if possible or Italian chicken sausage with casing removed)
2 ounce dried mango, rehydrated and minced
1 tablespoon cilantro, minced
1 tablespoon green onion, minced
1 tablespoon parsley, minced
2 tablespoons butter
Serve with steamed rice or dahl
Top with mint, coriander chutney or yogurt if you like
DIRECTIONS
Preheat oven to 400 degrees.
Mix together chicken, mango, Bengal Masala Spice Rub, cilantro, green onion, and parsley thoroughly in a medium bowl. Be careful not to overmix.
Scoop into 1 ounce meatballs with ice cream scoop or a soup spoon.
This is a very wet mix so it's hard to roll in your hands.
Melt butter in a large oven-safe skillet on medium-high heat.
Place meatballs in the skillet and pan-sear them till golden brown.
Place skillet in the oven until they reach an internal temperature of 160 degrees.
Remove from oven.
Serve with steamed rice or dahl.
Garnish with mint, coriander chutney, or yogurt if you like.