"Curve Ball" Salmon Burger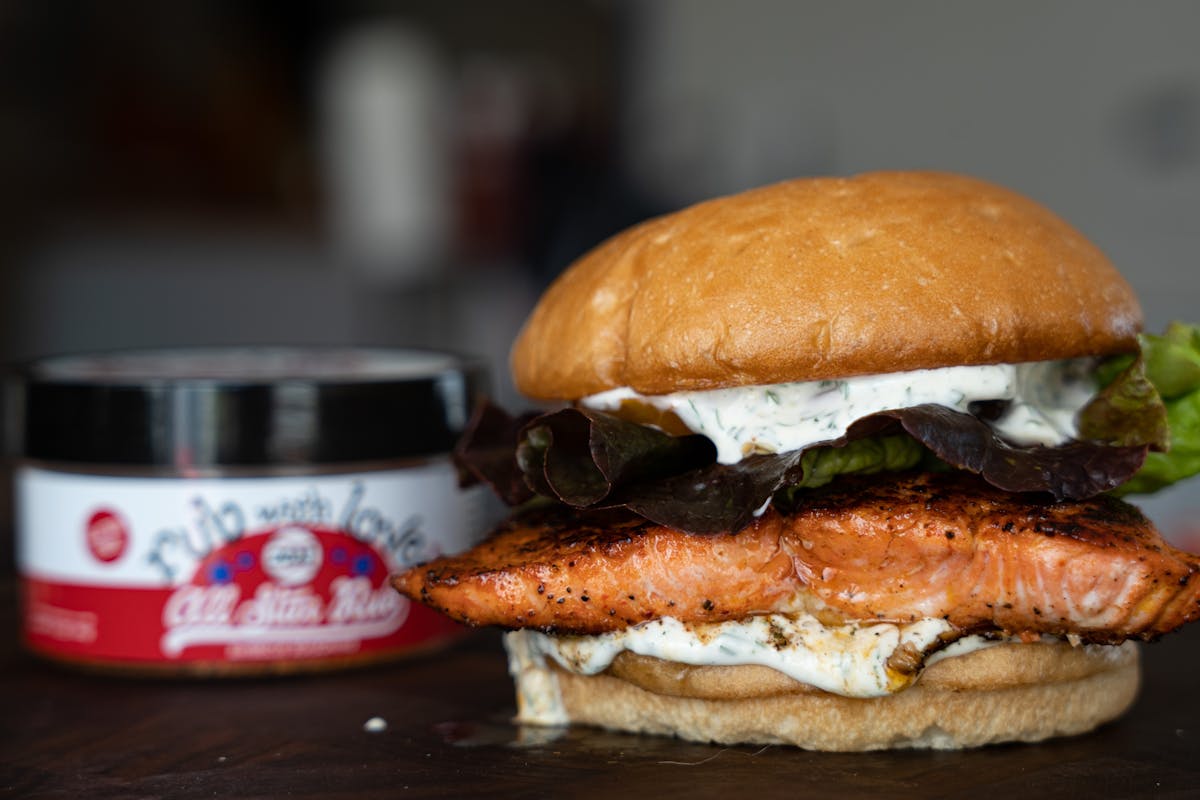 A Tom Douglas and Co.® Recipe
Makes 4 Salmon Burgers
INGREDIENTS:
4 8-ounce portions of salmon
1 tablespoon 'Rub with Love' All Star
4 brioche buns
4 leaves of green leaf lettuce
½ cup mayonnaise
Juice and zest of 1 lemon
3 tablespoons fresh chives
3 tablespoons fresh dill
Pickled peppers or giardiniera
Salt to taste
DIRECTIONS:
Pat the salmon portions dry and set aside.
Using a small mixing bowl, mix together mayonnaise, chives, dill, lemon zest and salt to taste.
Heat a large skillet on medium-high heat.
While the pan is heating up generously sprinkle salmon portions with 'Rub with Love' All Star Rub
Once this skillet is hot, add oil and place the salmon in the pan.
Cook until internal temperature has reached 125°F.
Remove from heat and build salmon burger.
Spread mayo mixture on the bottom bun, salmon, giardiniera, lettuce, more mayo on the top bun!
Enjoy!