ET's Huli Huli Chicken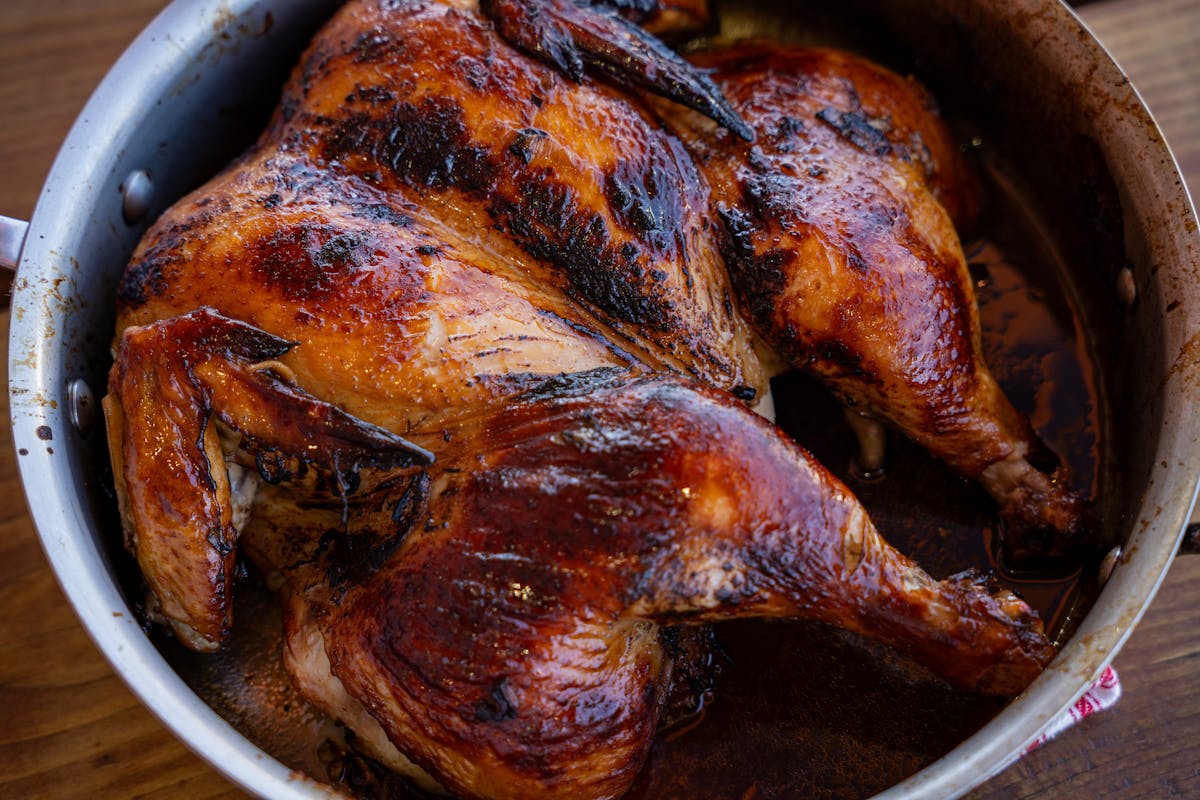 A Tom Douglas and Co.® Recipe
INGREDIENTS:
1 whole chicken, spatchcocked or your choice of chicken breasts and thighs
3 tablespoons of 'Rub with Love' Chinese 12-Spice
1 large shallot, sliced
1 cup soy sauce
1 – 46 ounce can of pineapple juice
5 cloves of garlic, sliced
DIRECTIONS:
Preheat oven to 375°F
Combine 'Rub with Love' Chinese 12-Spice, shallot, soy sauce, pineapple juice, and garlic in a large pan or bowl.
Submerge chicken in marinade.
Marinate for 1 hour.
Remove chicken from the marinade. Saving 1 cup of the marinade.
Place chicken in roasting pan and pour the saved marinade over chicken.
Roast until the internal temperature of chicken reached 165°F.
About 1 hour and 15 minutes for a whole bird.
Or about 25-30 minutes for chicken breasts and thighs, bone-out.