FANTASTIC FISH FRY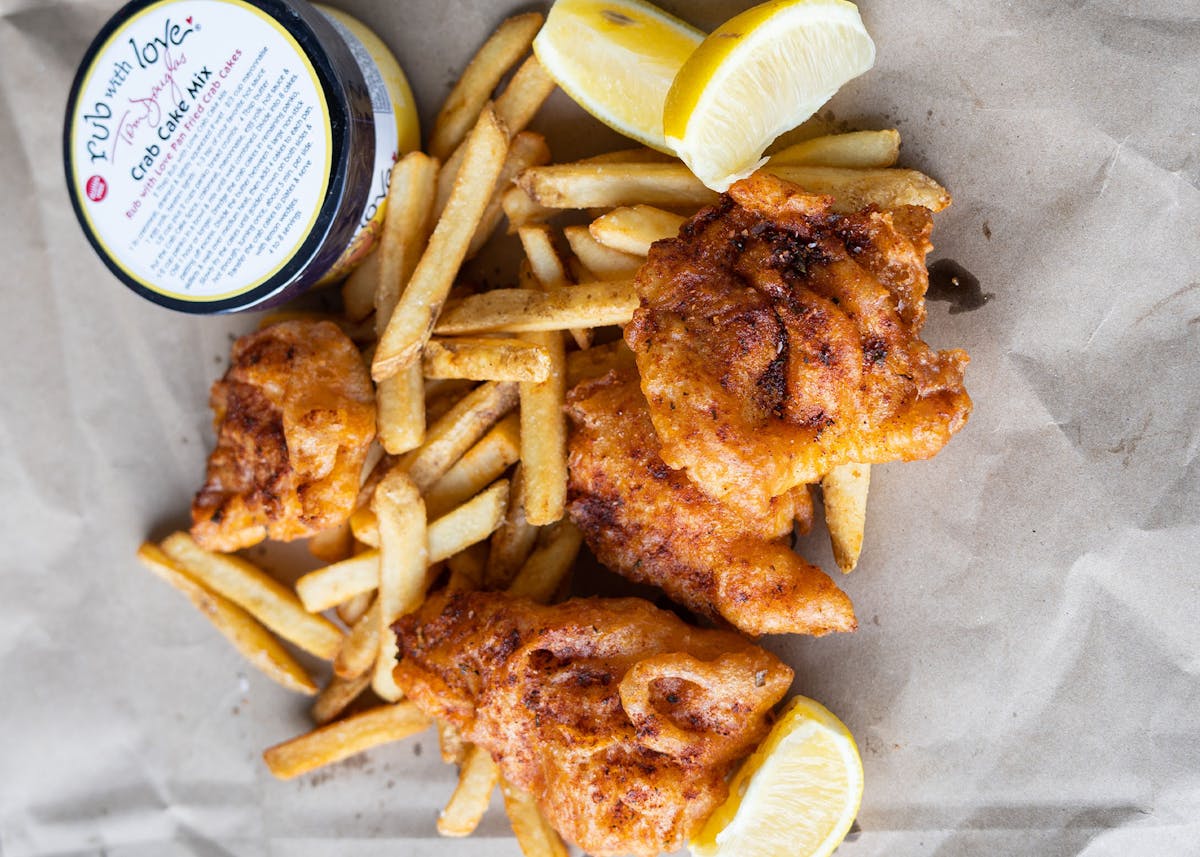 A Tom Douglas® Recipe
Seatown's Famous Fish & Chip Batter
INGREDIENT
The key to this recipe is to use equal parts dry ingredients to equal parts beer.
1/3 cup all-purpose flour
1/3 cup rice flour
1/3 cup corn starch
1 cup beer (we like a malt forward red ale or something with citrusy notes)
2 teaspoon+ 'Rub with Love' Crab Cake Mix
2 pounds Alaskan Cod, cut into 12 pieces
Salt and pepper, to taste
Lemon wedges, for serving
Really Good Tartar Sauce (recipe below)
Vegetable Oil, for frying
DIRECTIONS
In a large bowl, whisk together all-purpose flour, rice flour, cornstarch, pinch of salt, and Crab Cake Mix.
Whisk in beer until batter is smoother without clumps. Be care not to overmix. Let stand.
Dry cod with paper towels and season with salt and pepper.
In a large pot over medium heat, add enough oil to come up to 3 inches and heat to 375 degrees.
Working in batches, coat cod in batter then carefully drop in the heated oil.
Fry until golden and fish is cooked through, about 5-6 minutes, flipping cod halfway.
Remove with slotted spoon and place on a paper towel-lined plate.
Sprinkle with a touch more Crab Cake Mix.
Serve with lemon wedges.