Gretchen's Bloody Mary Mix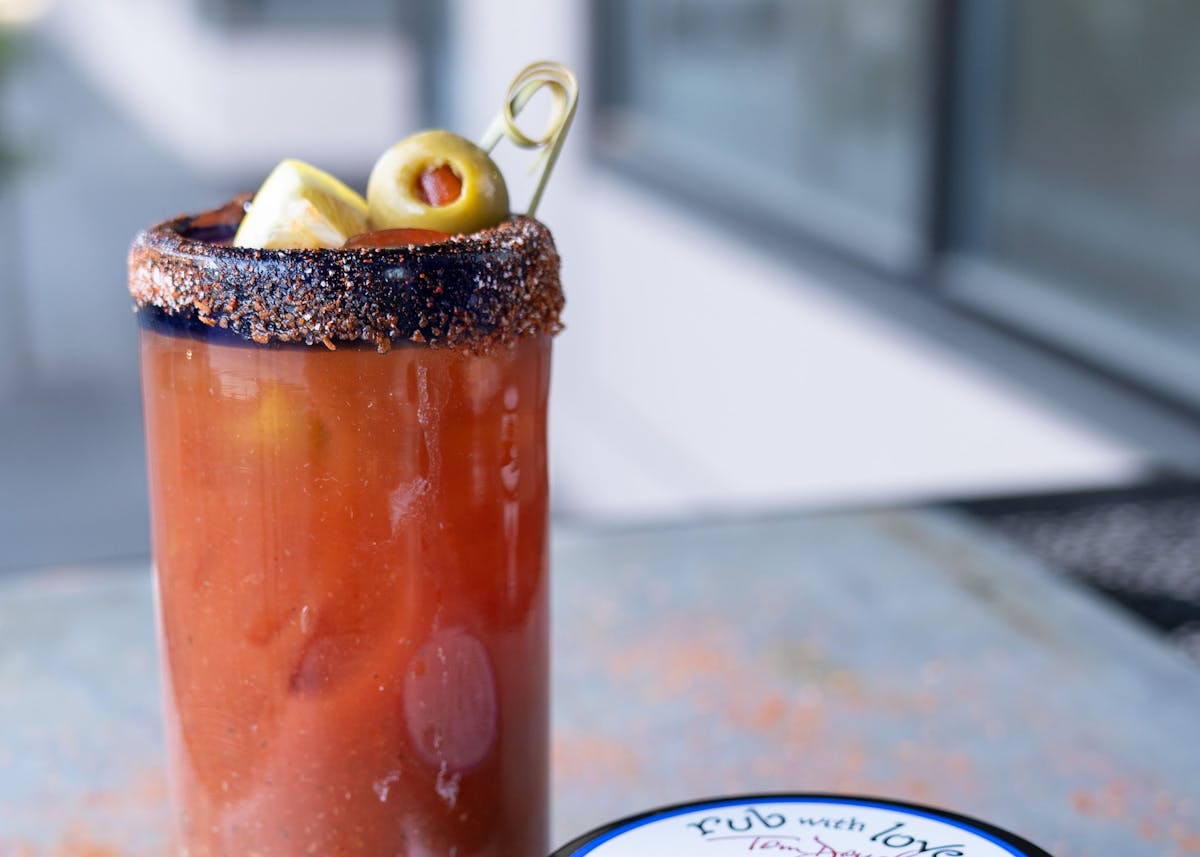 A Tom Douglas® Recipe
Makes 8-12 drinks
INGREDIENTS:
1 (46-ounce) can tomato juice
½ cup Worcestershire sauce
2 teaspoons (plus rim) 'Rub with Love' Fish Taco Spice
2 teaspoons balsamic vinegar
¾ cup prepared horseradish
2 teaspoons Tabasco
2 teaspoons Tapatio
½ teaspoon celery salt
½ cup fresh lemon juice
2 teaspoons fresh dill, chopped
¼ cup olive juice (from olive jar)
2 teaspoons freshly ground black pepper
2 teaspoons kosher salt
8-12 ounces of vodka
Ice
GARNISH:
Celery sticks
Pickled vegetables
Stuffed olives
Shrimp cocktail
Lemon wedges
Anything!
DIRECTIONS:
In a large mixing bowl, whisk together all above the above Bloody Mary mix ingredients.
Fill a cocktail shaker will ice. Fill with ¾ cup of Gretchen's Bloody Mary Mix and then ¼ cup of vodka.
Shake well. Strain into tall serving rimmed glasses filled with ice.
Garnish and enjoy!
HOW TO RIM A GLASS:
Wet the rim of a tall drinking glass with lemon juice.
Dip and roll the rim in a small dish filled with 'Rub with Love' Fish Taco Spice
Shake off any excess.
Allow the rim to dry before pouring a drink.