"Hot Corner" All Star Burger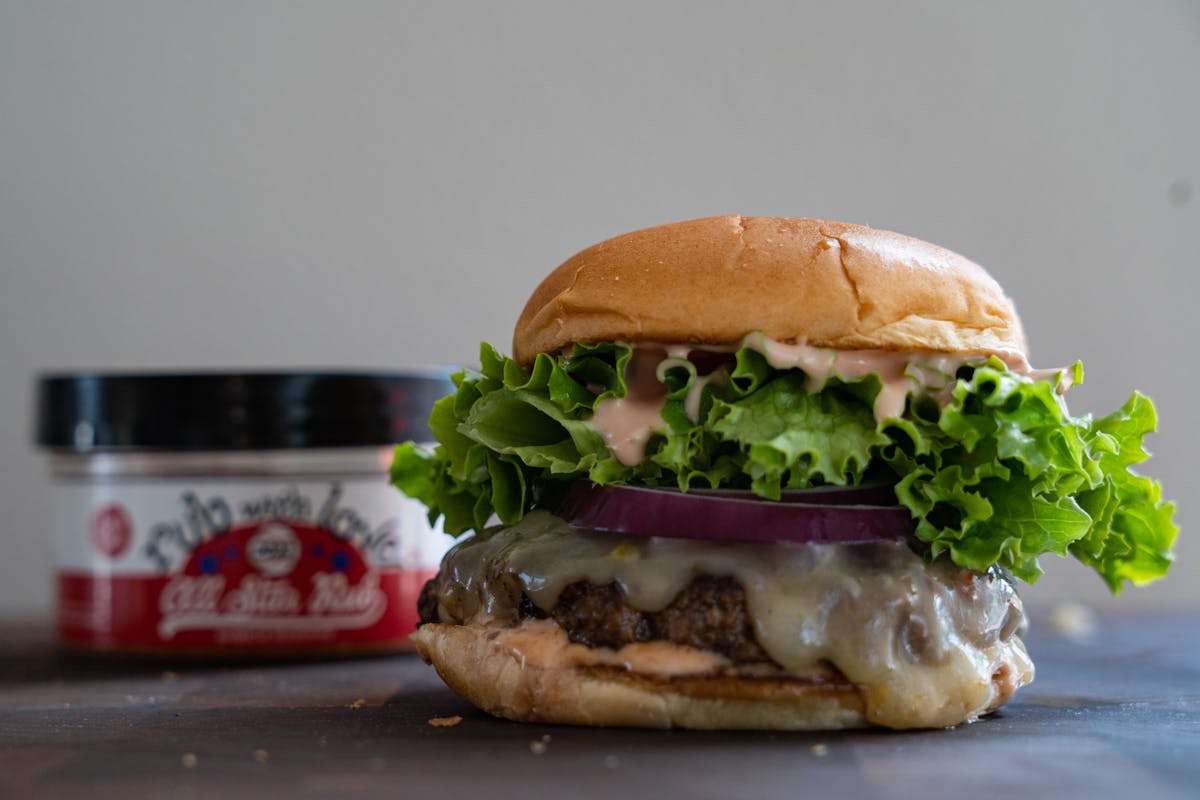 A Tom Douglas® Recipe
"Hot Corner" Burger
Makes 3 Burgers
INGREDIENTS:
1 pound of ground beef
2 tablespoons 'Rub with Love All Star Rub'
3 slices Tillamook Pepper Jack Cheese
Green leaf lettuce
1 red onion
1 large pickle
½ cup mayonnaise
¼ cup ketchup
2 teaspoons mustard
DIRECTIONS:
In a small bowl, mix together ground beef and the 'Rub with Love All Star' seasoning.
Form into 3 balls, equal in size.
Press balls into burger patties using the heel of your hand.
Preheat a large skillet over medium-high heat.
Add burger patties into a hot skillet.
While the patties are cooking, prepare the sauce.
Small dice pickle and mix together with mayonnaise, mustard, and ketchup.
Mix well and set aside.
Remove the outer skin from the red onion and slice it into large rings.
Lastly, clean the green leaf lettuce and tear off individual leaves.
Flip burger patties and add pepper jack cheese.
Remove burger patties once they have finished cooking to your temperature liking and the cheese has melted.
Now time to build your burger.
Spread the pickle sauce on the bottom bun.
Next add the patty and top with red onion, green leaf, more sauce and top bun.
Play ball!