JERK SPICE MEATBALLS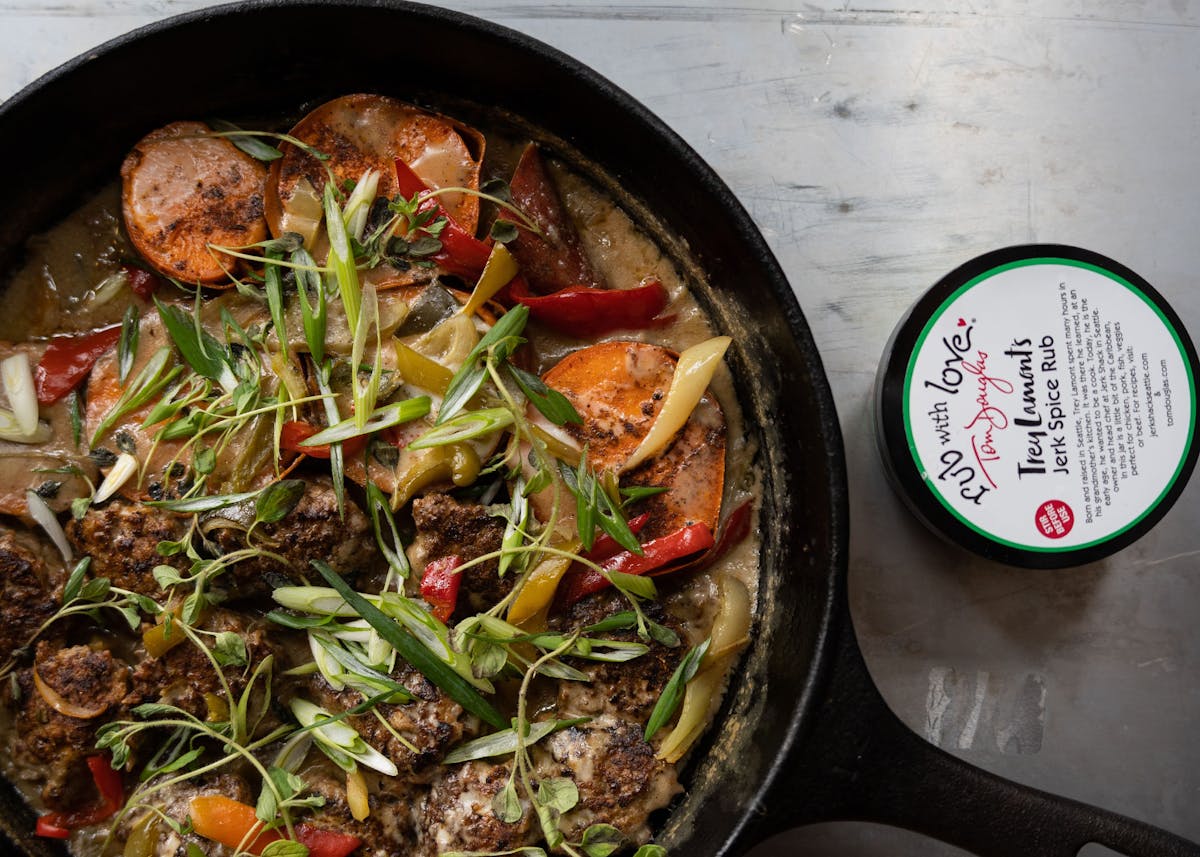 A Tom Douglas® Recipe
Using our Easy Meatball Base
INGREDIENTS
1 yam
1 - 12 ounce can coconut milk
2 sliced scallions
10 sprigs of sliced oregano
1/4 cup pickled peppers
DIRECTIONS
Scrub the skin lightly to wash off any dirt and soil.
Line a baking sheet with aluminum foil or parchment paper.
Bake until tender but not overdone, about 40 minutes. Yam will finish cooking in the skillet with the meatballs.
Prepare meatballs in a skillet per the Easy Base Meatball Recipe
Add yam coins and coconut milk to the skillet with seared meatballs.
Cook about 5-6 minutes medium-low.
Transfer skillet from burner and finish in the preheated oven for about 5-6 minutes.
Remove from oven.
Garnish with scallions, oregano, and pickled peppers.
Serve in serving bowls.