Parmesan Chicken Burgers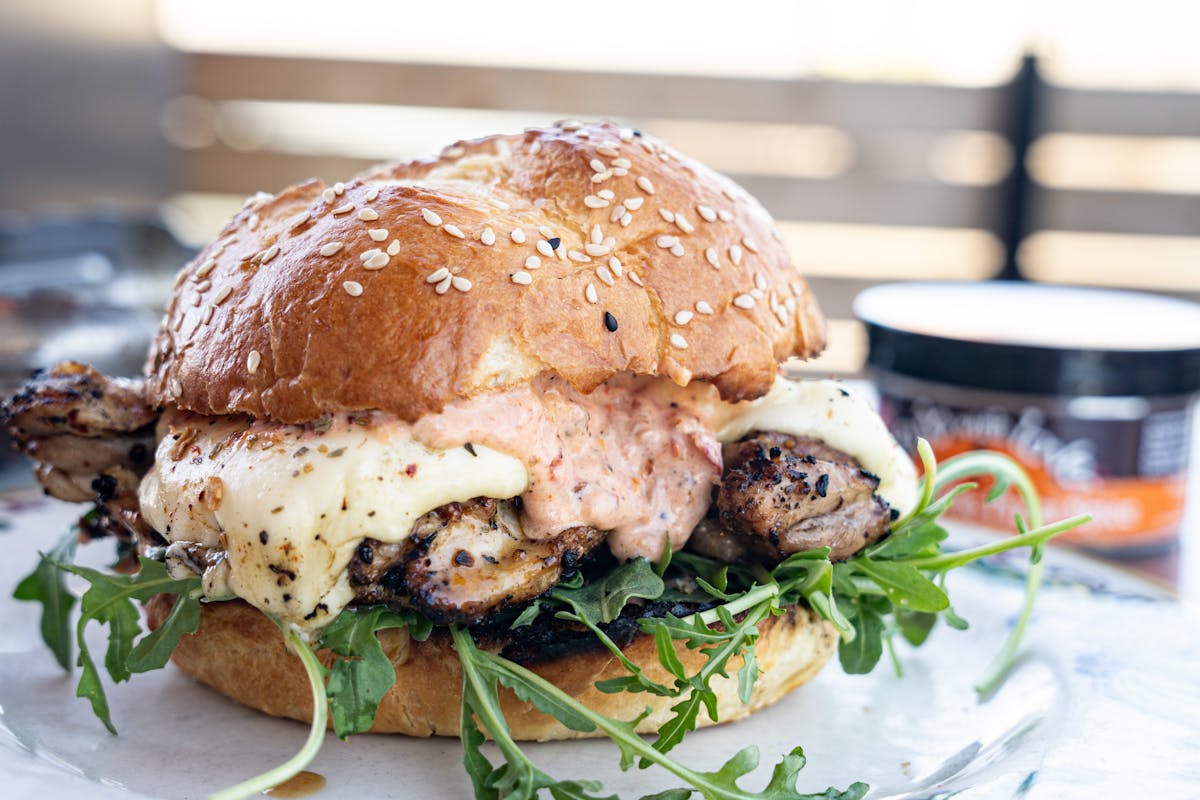 A Tom Douglas and Co.® Recipe
Makes 4 burgers
INGREDIENTS:
4 chicken boneless chicken thighs
4 tablespoons of Serious Pie Pizza Spice
4 brioche buns
Fresh buffalo mozzarella, sliced
Arugula
DIRECTIONS:
Preheat your outdoor grill or cast-iron skillet on your stovetop at medium-high heat.
Sprinkle both sides of chicken thighs with generous amount Serious Pie Pizza Spice.
Place chicken thighs on hot grill or preheated skillet.
Grill each side for about 4-5 minutes.
Top one side of chicken thigh with 2-3 slices of fresh mozzarella.
Sprinkle mozzarella slices with more Serious Pie Pizza Spice.
Add buns to the grill or cast-iron pan.
Remove buns when toasted to a golden brown.
Remove chicken thighs from heat when the mozzarella is melty and internal temperature of chicken has reached 165°F.
Now time to build your burger.
Spread top and bottom bun with Veggie Rub Ranch.
Top with arugula, then chicken, the top bun.
Enjoy!