PIZZA SPICE MEATBALLS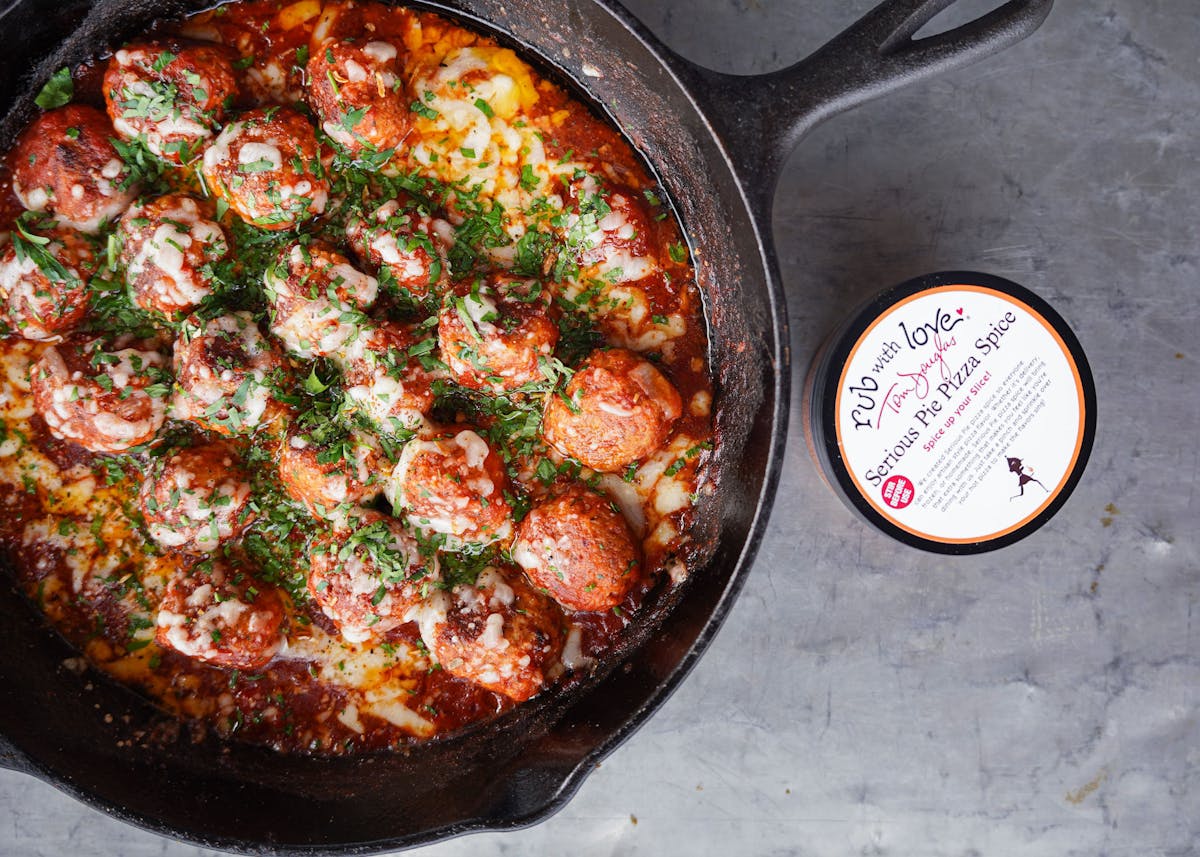 A Tom Douglas® Recipe
INGREDIENTS
Using our Easy Meat ball Base add the following:
PLUS 2 Tablespoons of Serious Pie Pizza Spice
3 cups of marinara sauce
5 slices of Ferndale Farms fresh mozzarella
8 sprigs fresh basil
Good olive oil to drizzle
DIRECTIONS
Prepare the meatballs in a skillet per the Easy Base Meatballs recipe
Add the marinara sauce to the skillet with the seared meatballs.
Cook about 5-6 minutes on medium-low.
Slice fresh mozzarella into 5 thick slices and place evenly throughout the skillet.
Transfer skillet from burner and finish in the preheated oven for about 5-8 minutes.
Remove from oven.
Garnish with fresh basil, sprinkle with Serious Pie Pizza spice and drizzle with good olive oil.
Serve and Enjoy!
Serve alone or serve with spaghetti, sauteed spinach, polenta, or your favorite veggies!