PIZZA SPICE SLOPPY JOES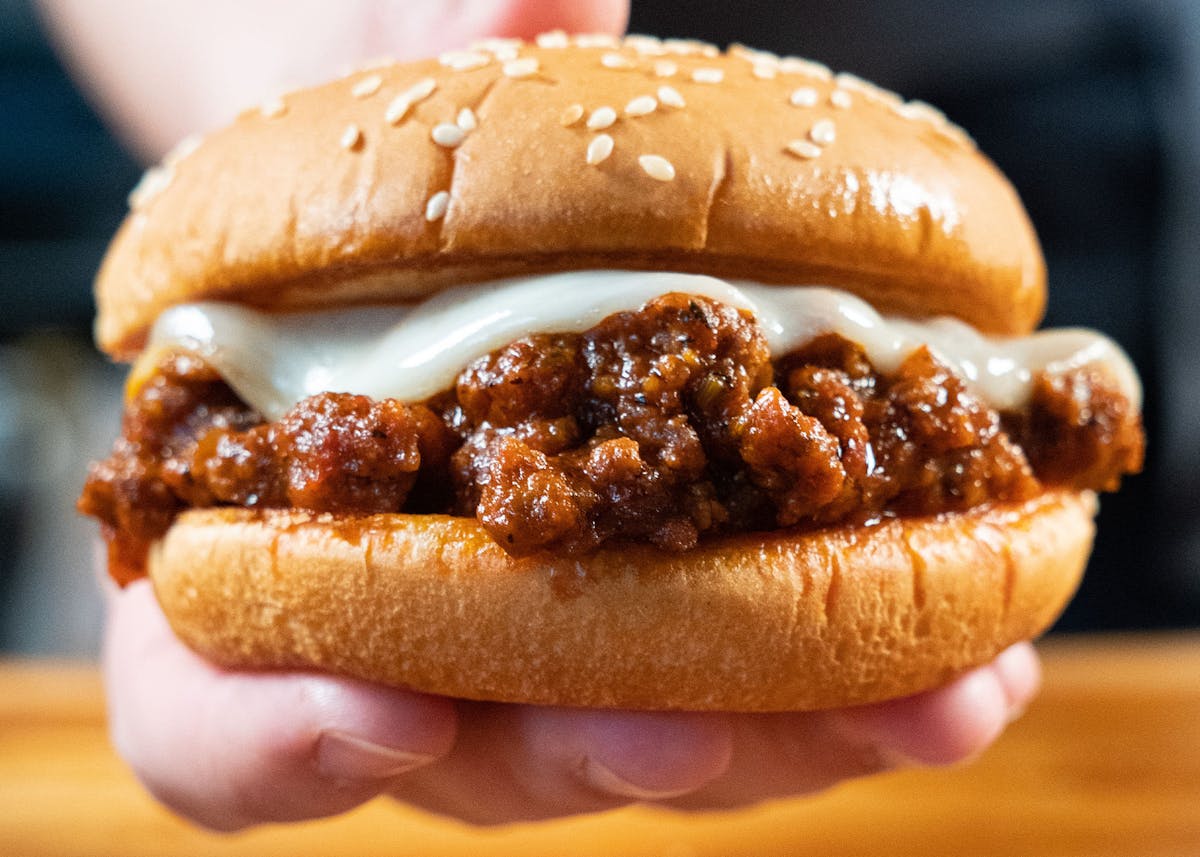 A Tom Douglas® Recipe
Makes 6 sloppy joes
INGREDIENTS:
1 pound ground beef
2 tablespoons 'Serious Pie' Pizza Spice
1 can pureed tomatoes
4 cloves garlic, minced
½ onion, diced
1 tablespoon apple cider vinegar
Kosher salt, to taste
Olive oil
6 burger buns
Butter for toasting buns
6 slices of white cheddar
DIRECTIONS:
Using a large skillet, add oil on medium high heat.
Add garlic and onion. Cook a few minutes, or until they begin to soften.
Add ground beef and cook until brown.
Using a wood spoon, make sure you are breaking down the ground beef into tiny crumbles.
Drain most of the fat and discard.
Add the can of pureed tomato to the ground beef and stir
Stir together.
Simmer uncovered for 30 minutes.
Finish with apple cider vinegar and stir.
Spread buns with butter and brown on a griddle or skillet.
Scoop sloppy joe mixture on top of the bottom half of the buttered bun.
Top the piping hot sloppy joe mixture with a slice of white cheddar and top with the top bun.
Enjoy!