SHIITAKE STIR-FRIED NOODLES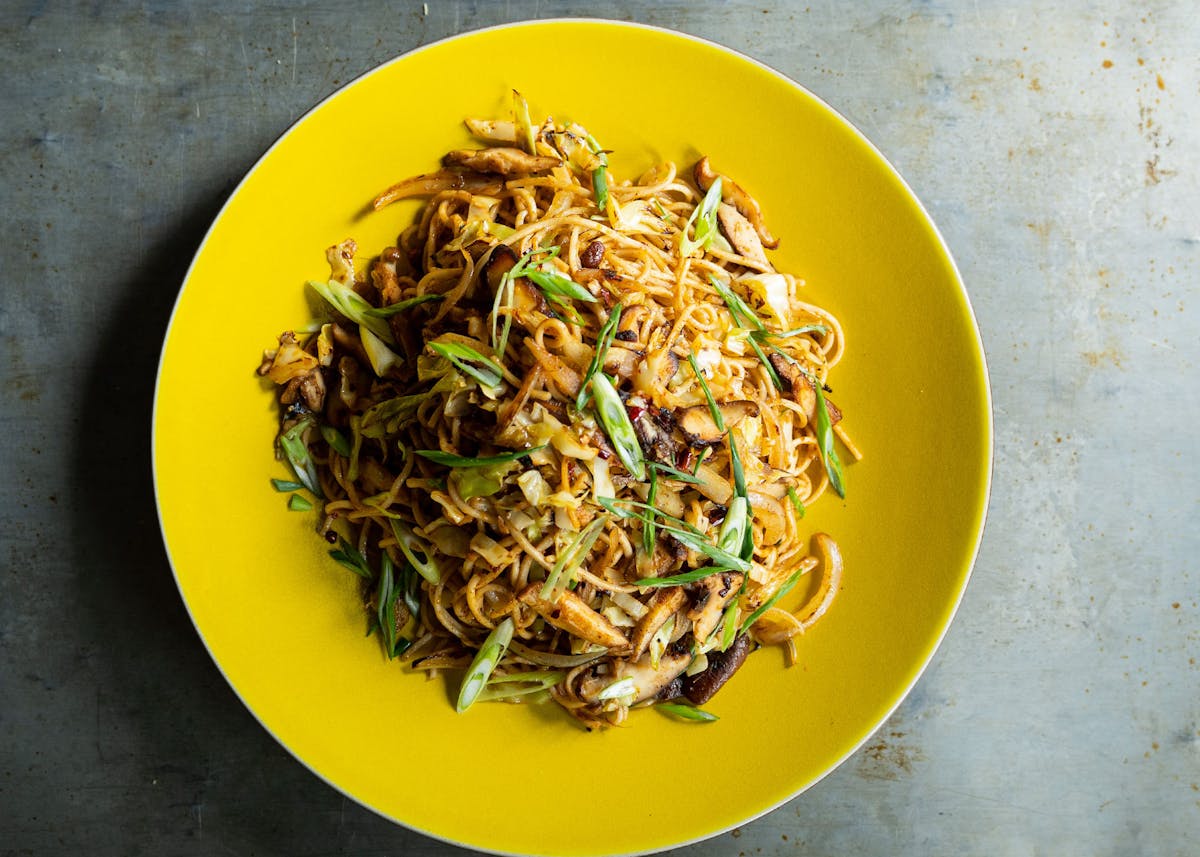 A Tom Douglas® Recipe
INGREDIENTS
1/2 cup yellow onion, thinly sliced
1 teaspoon garlic, minced
1/2 teaspoon ginger, peeled, minced
4 ounces shiitake, stemmed, sliced, 1/8'' thick
2 tablespoons shaoxing wine
2 cups green cabbage, quartered, cored, thinly sliced
8 ounces fresh udon noodles, separated
1 tablespoon chili crisp
1 tablespoon soy sauce
1 sprig green onion, thinly sliced on a bias, white and green parts
1/4 cup cilantro, roughly chopped, steams and leaves
1/4 cup neutral oil
Salt and pepper, to taste
DIRECTIONS
Heat oil in a large sauté pan on medium heat, add onion, garlic and ginger.
Cook until onion is soft and slightly brown.
Add shiitake and cook for 1 minute, add a little more oil if needed.
Add Chinese 12-Spice and cook for 1 minute, then add wine. Cook for another minute.
Add cabbage and noodles at the same time, sauté for 3-4 minutes until noodles are softened. Stir constantly to avoid sticking.
Add chili crisp and soy sauce.
Stir until combined, taste to see if salt and pepper are needed.
Divide into serving bowls and garnish with green onions and cilantro.