Smoky BBQ Avocado Burgers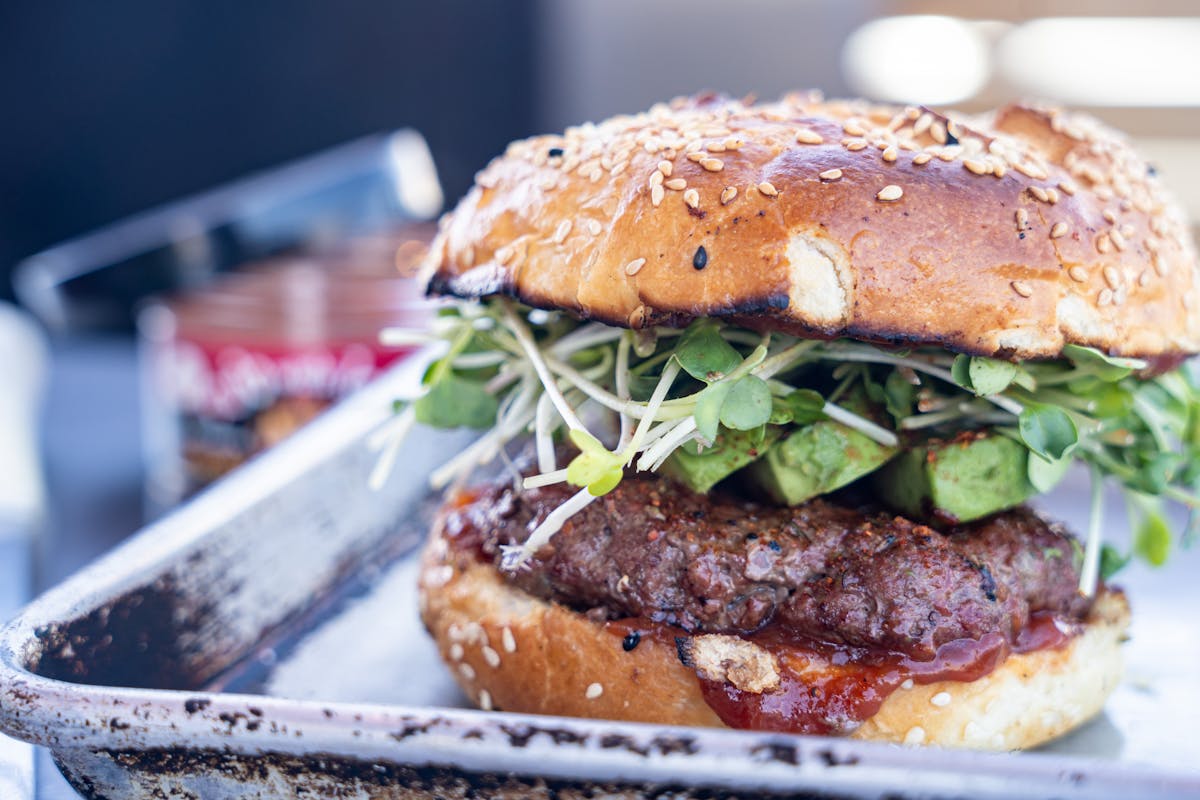 Makes 4 burgers
INGREDIENTS:
1 pound ground beef
2 ripe avocados, sliced
5+ tablespoons of 'Rub with Love' Smoky BBQ
4 hamburger buns
Sprouts, to garnish
Ketchup, to taste
DIRECTIONS:
Preheat your outdoor grill or cast-iron skillet on your stovetop at medium-high heat.
Form ground beef into 4 balls, equal in size.
Press balls into burger patties using the heel of your hand.
Add burger patties to your hot grill or hot skillet.
Sprinkle patties with generous amount half of the amount of 'Rub with Love' Smoky BBQ rub.
Flip patties after about 4 minutes.
Sprinkle remaining 'Rub with Love' Smoky BBQ Rub.
Add buns to the grill or cast-iron pan.
Remove buns when toasted to a golden brown.
Remove patties once they have finished cooking to your temperature liking.
Now time to build your burger.
Spread ketchup on the bottom bun.
Add burger patty.
Top with avocado slices and sprinkle with a touch more 'Rub with Love' Smoky BBQ
Top with sprouts and finish with top bun.
Enjoy!