ET'S FAMOUS SPAGHETTI & MEATBALL SUBS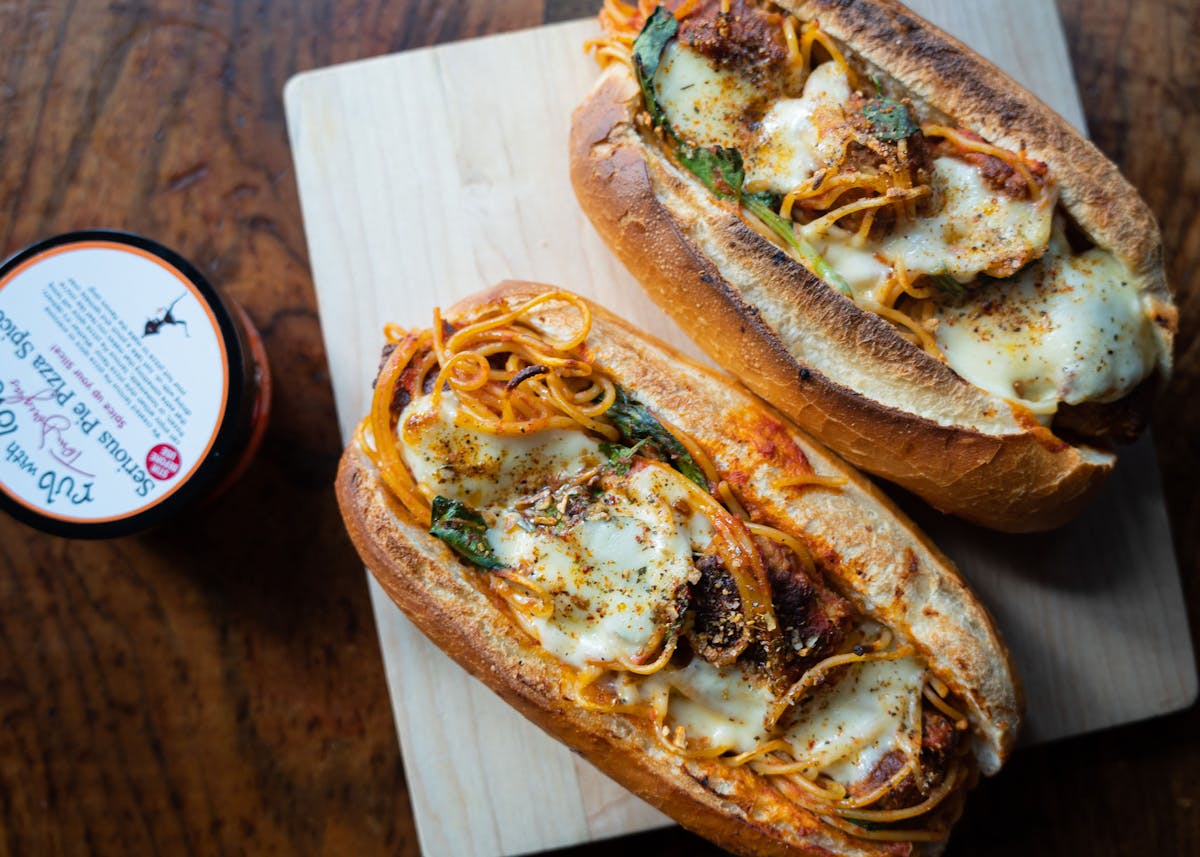 A Tom Douglas® Recipe
INGREDIENTS
Serious Pie Pizza Spice Meatball Recipe
3 cups marinara
4 ounces spaghetti noodles
8 slices of Ferndale Farms Fresh Mozzarella
2 cups fresh greens (baby kale or baby spinach)
4 french rolls
DIRECTIONS
Heat oven to 375 degrees.
Make the Pizza Spice Meatballs
Follow until step three on the Pizza Spice Meatball recipe
Cook spaghetti noodles using their recommended cooking instructions.
Drain spaghetti noodles.
Add cooked spaghetti noodles to the pan with meatballs and marinara.
Toss together.
Add greens and toss until greens are cooked through.
Take the french rolls and split them from the top, if the rolls are not pre-sliced.
Using kitchen tongs fill each french roll with spaghetti and meatballs.
Make sure to include 3-4 meatballs per sub and fill an even amount of spaghetti and greens throughout the roll.
Top with 2 slices of Ferndale Farms Fresh Mozzarella.
Sprinkle Serious Pie Pizza Spice evenly on top subs.
Place sandwiches on baking sheet and warm in oven.
Remove from oven when rolls are toasty and the cheese has melted.
Serve and enjoy!