Steak Rub & Chocolate Butter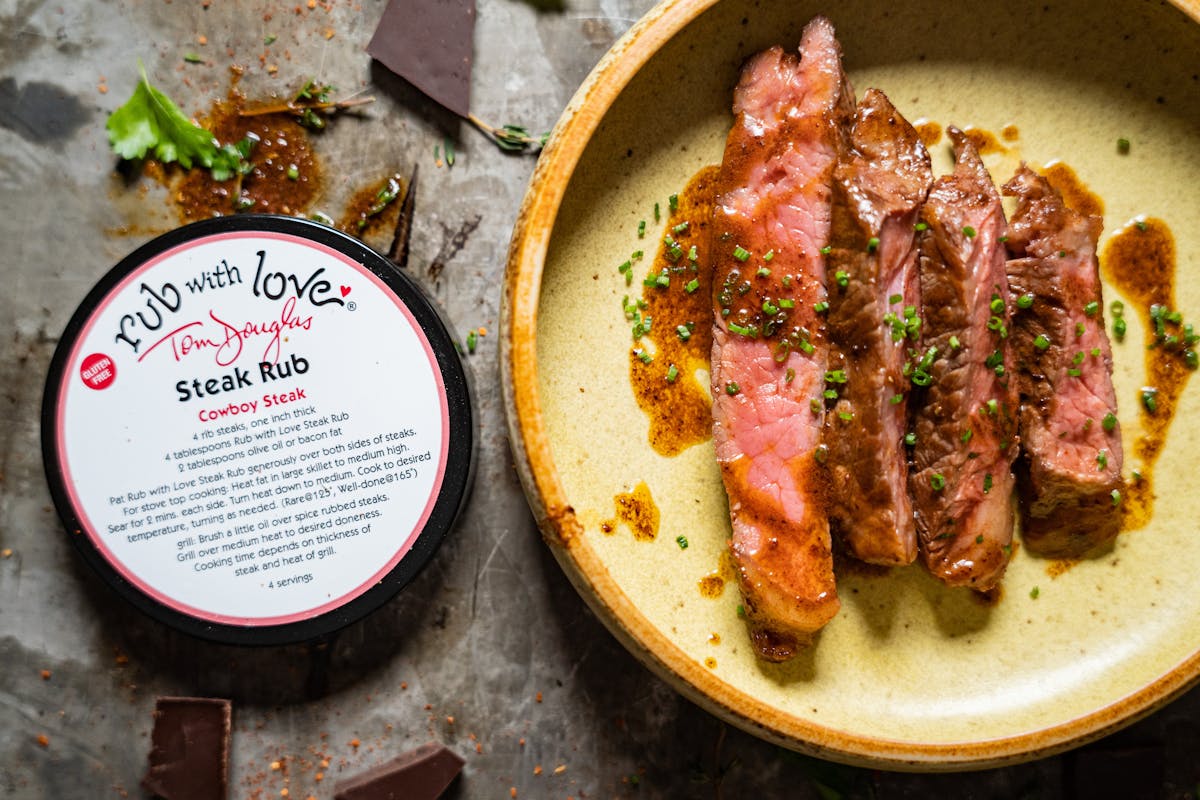 A Tom Douglas® Recipe
Steak Rub and Chocolate Butter
INGREDIENTS:
Steak(s) of your choosing
½ pound unsalted butter
1 tablespoon 'Rub with Love Steak Rub'
2 squares of Theo Dark Chocolate
1 spring thyme
Chives, minced, for garnish
DIRECTIONS:
Add butter to a medium pan on low heat.
Once butter is melted, add chocolate.
Allow chocolate to slowly melt over low heat.
Once chocolate is fully incorporated, add 'Rub with Love Steak Rub'.
Mix well.
Remove from heat and allow mixture to cool.
Pat steak dry and season with salt and pepper.
Cook in pan to desired wellness.
After flipping the steak, add a large spoonful of the butter mixture and a fresh sprig of thyme to the pan.
Baste the steak.
Remove from pan and set aside to rest for 8 minutes.
Once the steak has rested, slice and plate.
Drizzle a spoonful of more butter on the steak.
Garnish with minced chives.