TACO SPICE MEATBALLS, GREEN TOMATILLO SALSA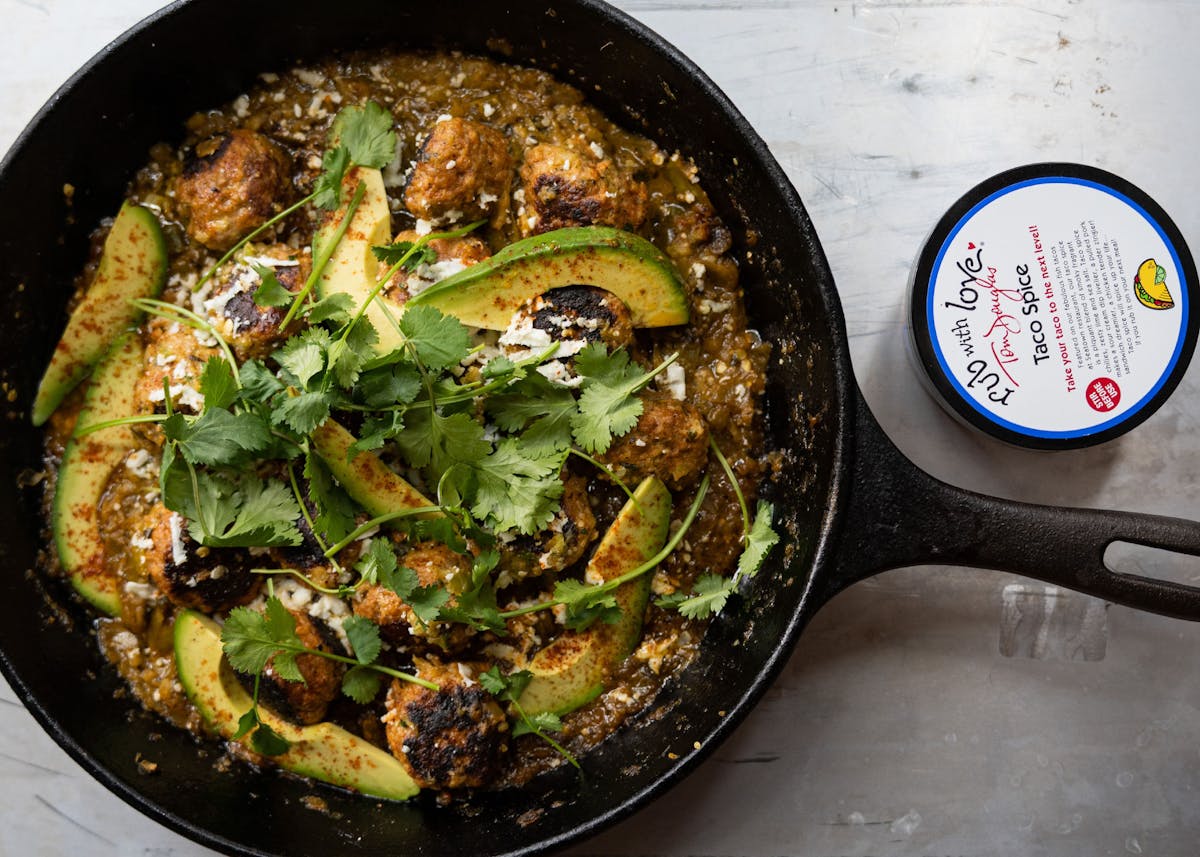 A Tom Douglas® Recipe
Using our Easy Meatball Base
INGREDIENTS
Using our Easy Meatball Recipe add the following:
Easy Meatball Base ingredients
1 serrano pepper
1/4 white onion, diced
4 tomatillos, peeled
2 garlic cloves
1/4 cup white rice vinegar
1/4 cup cilantro (plus extra sprigs for garnish)
Pinch of salt and pepper
1/4 cup cotija cheese (for garnish)
1/2 sliced avocado (for garnish)
Corn or flour tortillas
DIRECTIONS
Prepare Tomatillo Salsa:
Place tomatillos, serrano pepper, onion, garlic, cilantro, and white rice vinegar to a blender
Blend to a course puree.
Season with salt and pepper to taste.
Add a pinch of Rub with Love Taco Spice for good measure!
Prepare the meatballs in a skillet using the Easy Base Meatball Recipe
Add green tomatillo salsa to the skillet with the seared meatballs.
Cook about 5-6 minutes on medium-low.
Transfer skillet from burner and finish in the pre-heated oven for about 5-8 minutes.
Remove from oven.
Garnish with sliced avocado, cilantro, and sprinkle with cotija cheese.
Serve with warm tortillas.