TRIPLE MUSHROOM BURGER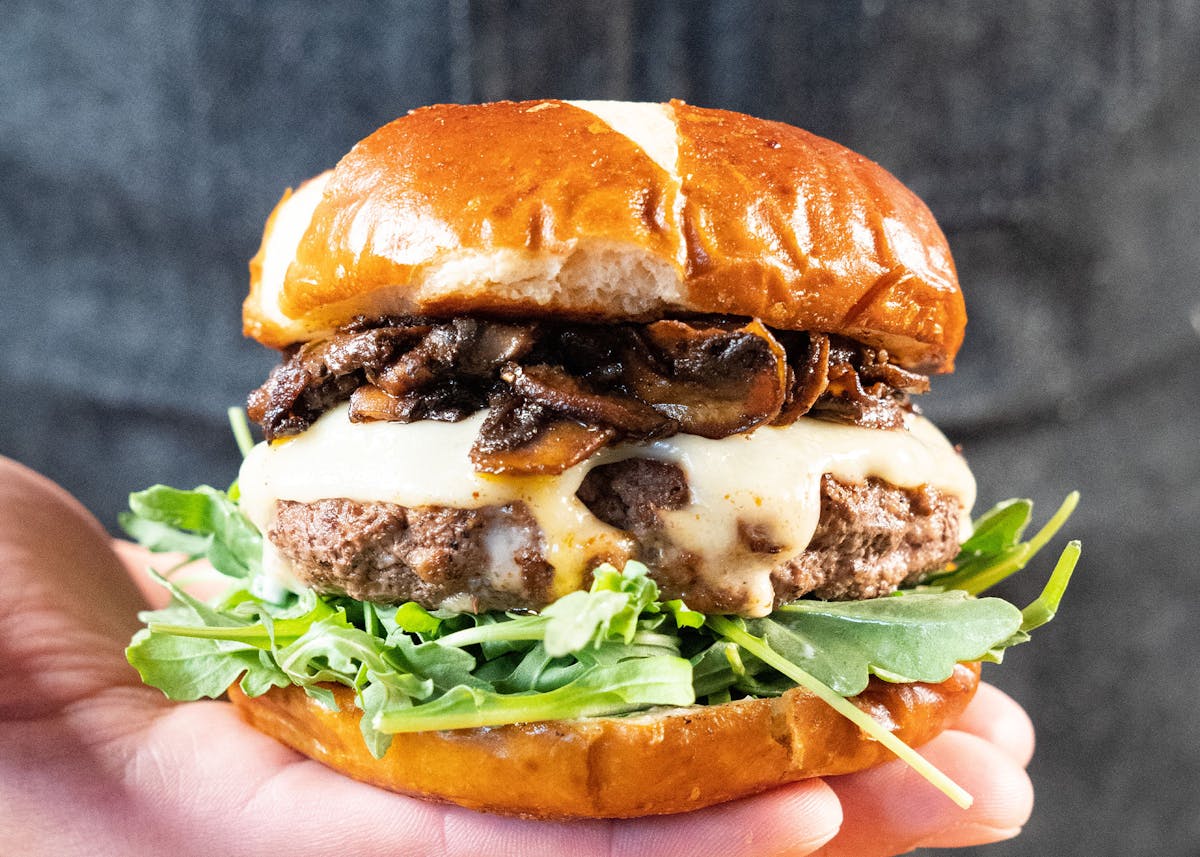 A Tom Douglas® Recipe
INGREDIENTS:
1 pound ground beef
1 tablespoon 'Rub with Love' Exotic Mushroom Spice
8 ounces sliced crimini mushrooms
2 garlic cloves, minced
1 teaspoon kosher salt
½ teaspoon freshly ground black pepper
4 slices of truffle cheese
Arugula to top
Extra virgin olive oil
DIRECTIONS:
In large skillet over medium high heat add extra virgin olive oil.
Add garlic and soften.
Add crimini mushrooms. Toss mushroom in olive oil and garlic.
Do not stir. Allow mushrooms to cook about 5 minutes.
Stir mushrooms if they are reaching a golden brown.
Set aside once both sides of mushrooms are a golden brown.
In a large mixing bowl, mix ground beef, Rub with Love, kosher salt, and pepper.
Form mixture into four even balls.
Form balls into flat patties. Making sure they are even in height.
In medium skillet over medium heat, smash beef patties on hot skillet over and cook until golden and cooked through. About 4 minutes on each side.
Place one slice of cheese on top of each patty and melt.
Spread buns with butter and brown on a griddle or skillet.
Sprinkle arugula on the bottom bun.
Place beef patty on top arugula.
Add beef patty.
Top with sauteed mushrooms.
Top with top bun and serve!