TURKEY TACO BURGER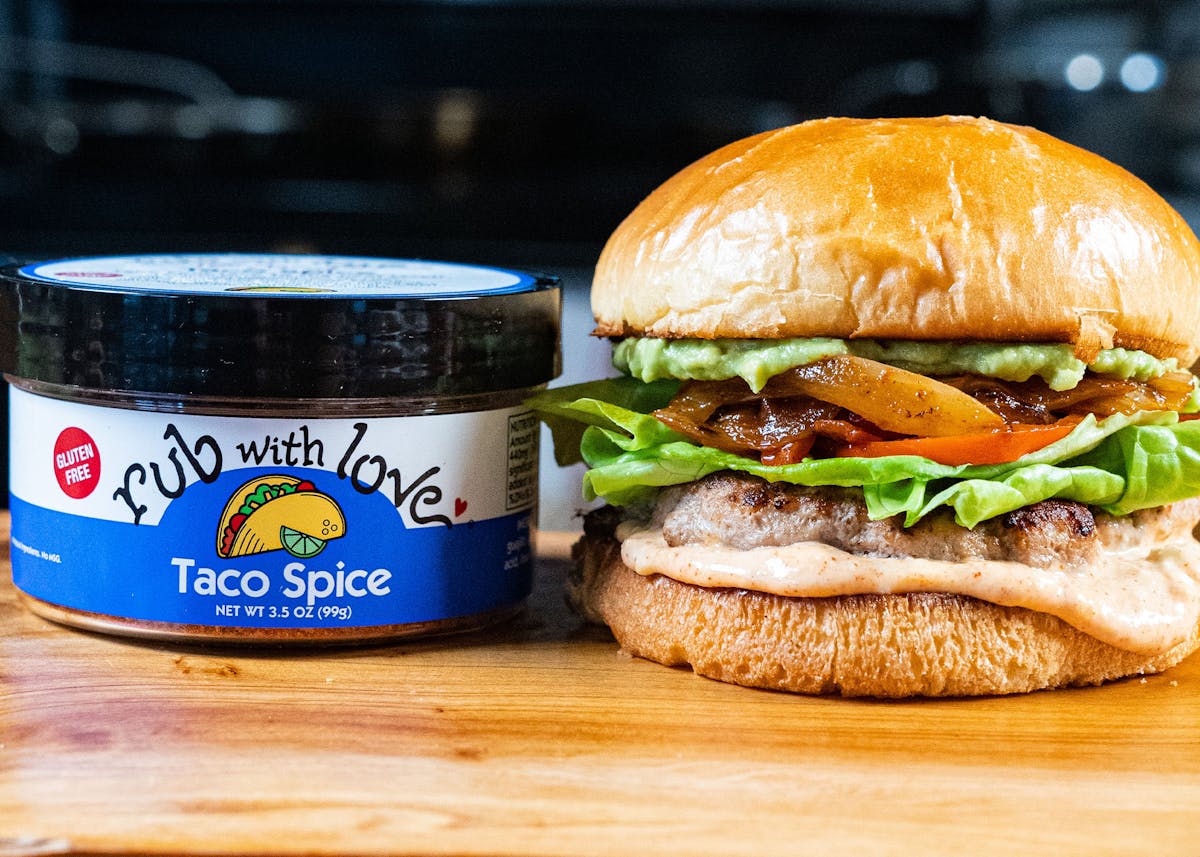 A Tom Douglas® Recipe
Makes 4 turkey burgers
INGREDIENTS:
1 pound ground turkey
1 tablespoon 'Rub with Love' Taco Spice OR 2 tablespoons 'Rub with Love' Taco Spice for a more seasoned burger patty
1 tablespoon kosher salt
2 teaspoons freshly ground pepper
8 leaves of bib lettuce
1 ripe tomato
4 butter toasted burger buns
Canola oil
DIRECTIONS:
In a large mixing bowl, mix ground turkey, Rub with Love, kosher salt, and pepper.
Form mixture into four even balls.
Form balls into flat patties. Making sure they are even in height.
In medium skillet over medium heat, heat canola oil.
Smash turkey patties on hot skillet and cook until golden and cooked through. About 3 minutes on each side.
Remove from heat.
Using buttered and lightly toasted buns, spread Taco Spice Mayo or plain mayo on the bottom bun.
Place turkey patty on top of mayo.
Place a couple leaves of bib lettuce on top turkey patty.
Add sliced tomatoes.
Dollop with Guacamole and top with top bun.
Enjoy!
Taco Spice Mayo: