WORLD'S BEST SALMON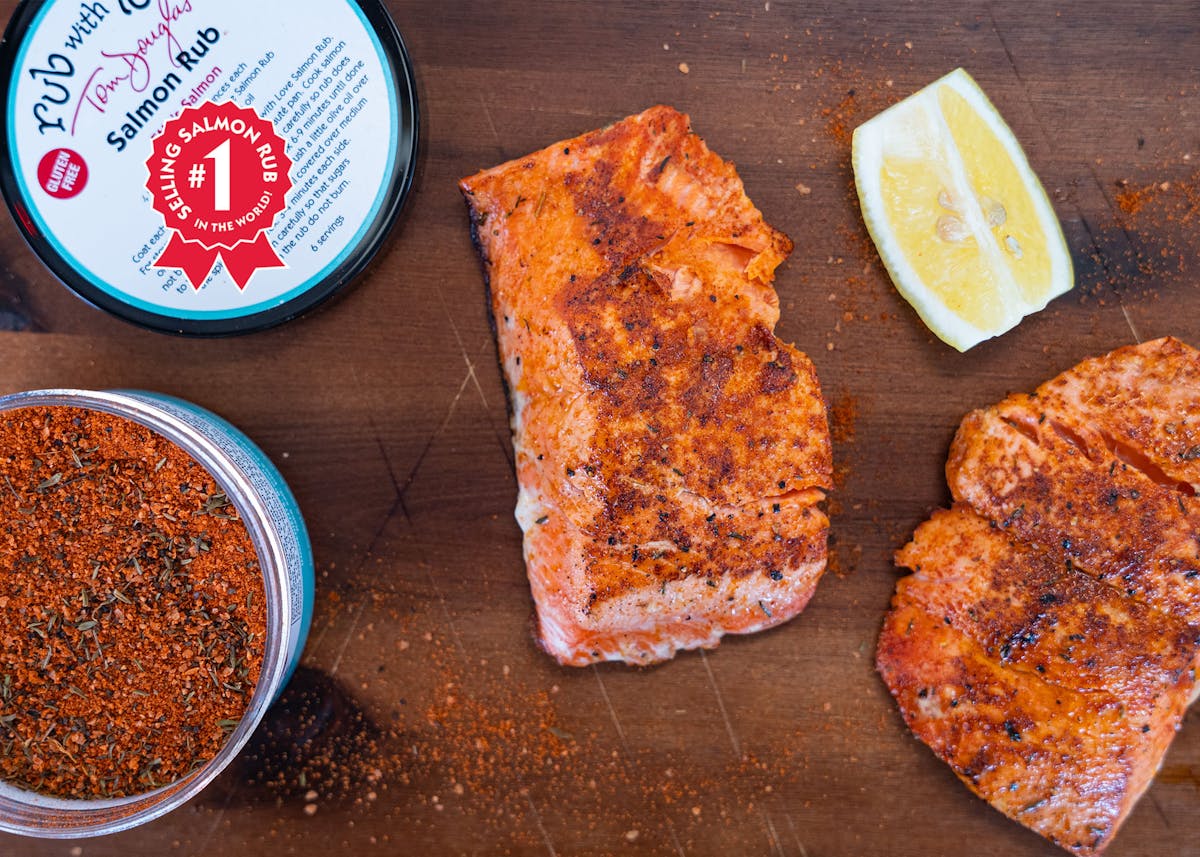 A Tom Douglas® Recipe
INGREDIENTS
Olive oil for brushing
(8) 7-ounce salmon fillets, skin off
1 lime
1 lemon
DIRECTIONS
Fire up the charcoal grill for medium-hot direct heat.
Lightly brush the salmon on both sides with oil.
Generously coat the salmon fillets on both sides with the Salmon Rub.
Grill the salmon over direct heat, covered, with the vents open.
Watch your salmon carefully while you are grilling to be sure the sugar in the rub doesn't burn.
Move the salmon to a cooler part of the grill if necessary.
The time it will take to cook the salmon will vary depending on the heat of the grill and the thickness of your fillets, about 9 to 12 minutes total time.
When the salmon is cooked, remove the fillets from the grill and place them on a large platter.
Using a microplane or other small grater, zest the lemon and the lime directly over the fillets.